I have some fun challenges I wanted to join in today, and I am also trying different camera adjustments. See what you think.
I'm starting with
Virginia's View Challenge #11 clean slate
,
Less is More #205; Black, metallic and one other color
, and finally,
Crazy 4 Challenges; clean & simple
. All my type of style :)
I used Add a Little Dazzle,
Perfect Peacock metal sheet
[I adore this color!!], along with a label maker sentiment. I took this photo by a window. One thing about these metal sheets, they do not photograph well. However, being by the window fixes that, and shows what the color actually is.
I used an old Stampendous Rose image that I stamped, and then water colored. My sentiment is one from the [so generous] Hannelie. She has some super fun, free download sentiments on her blog,
Desert Diva
. [thanks Hannelie!] I used an Ott light and set my camera on A [aperture] 1.8. I am loving the bright vivid color of this photo, and that the card is really in focus, while the background is not. I think I might be on to something here! :) My opposite for the OLC is lime green and hot pink.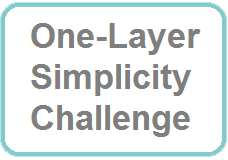 So what do you think of my photographs? Different set ups, but I am liking both of them.
---
---
Thanks for stopping by~ If you have a question, please leave an email so I can answer you :)